Thomas Jefferson High School
Class Of 1962
Lent is a Christian Observance,
but it is also about Community.
Regardless of Religion,
the Class of 1962 is Community.
Click here to Learn More - Lent in 2 minutes
Stay Tuned as Next Week we learn about
The Jewish Observance of Purim
WELCOME
To The
Thomas Jefferson
High School
Class Of 1962
Official Website
Announcements
Scroll to the bottom of this page to view Announcements
---
To Join the Website:
Click on Classmate Profiles at the top of the menu on the left side of the screen.

From the list of Classmates find and click on your name.

Follow the instructions and complete both the contact information and profile information.

Be sure to

SAVE

your information and remember the password you create.
---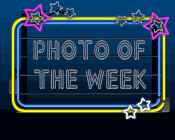 This photo appeared in a 1946 issue of National Geographic. The sailor holding the American flag is James Dennis Landrum who attended T.J. & J.M. and was a POW in the Omori Japanese POW camp. The flag was made secretly with stolen cloth. The prisoners did this at the risk of being beaten, tortured or worse. Russell became aware of the photo when he taught Jim's daughter. The picture was taken just as the prisoners were being liberated after several years of captivity. A similar picture appears on page 310 of the best seller UNBROKEN.
The flag was stored at the U.S. Navy Museum in Washington, D.C. Jim's son was able to track it down in 2013 and arrange for it to be put on loan at the Virginia War Memorial for one year. The flag will be formally presented on April 9, at 10:00 at the war memorial.
Not Receiving Emails from the Website?
YaHoo, Comcast, AOL and Verizon Are Known Blockers of All Email Addresses That Are Not White-Listed
EVERYONE
Please Add The Following Email Addresses To Your Email Contact List
This Is Called White-Listing:
noreply@classcreator.net
tjhs.1962@yahoo.com
White-Listing Steps:
Open your Email.

Select Contacts.

Select Add a Contact.

Type one of the email addresses above.

Repeat for the other email address above.
---
ANNOUNCEMENTS
| | |
| --- | --- |
| • | |