Thomas Jefferson High School
Class Of 1962
These Two Jewish Holiday are from
October 23rd - 25th.
For More about Shemini Atzeret click here.
For More about Shimchat Torah click here.
WELCOME
to the
Thomas Jefferson
High School
Class of 1962
Official Website
Announcements
Scroll to the bottom of this page to view Announcements
---
To Join the Website:
Click on Classmate Profiles at the top of the menu on the left side of the screen.

From the list of Classmates find and click on your name.

Follow the instructions and complete both the contact information and profile information.

Be sure to

SAVE

your information and remember the password you create.
---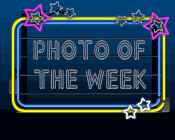 Long Needed
Baseball Scoreboard
Erected at TeeJay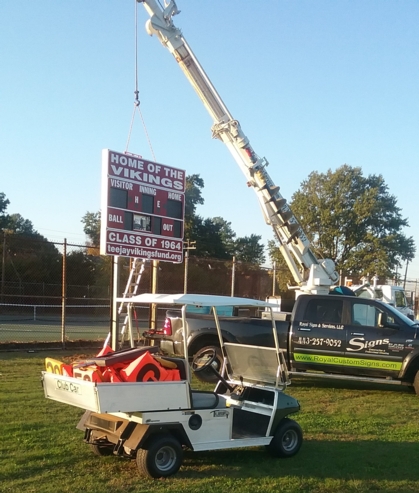 THANK YOU to the CLASS OF 1964
&
our own CHARLIE WINGATE.
Their donations to the
TeeJay Viking Fund
made this possible.
---
Not Receiving Emails from the Website?
YaHoo, Comcast, AOL and Verizon Are Known Blockers of All Email Addresses That Are Not White-Listed
EVERYONE
Please Add The Following Email Addresses To Your Email Contact List
This Is Called White-Listing:
noreply@classcreator.net
tjhs.1962@yahoo.com
White-Listing Steps:
Open your Email.

Select Contacts.

Select Add a Contact.

Type one of the email addresses above.

Repeat for the other email address above.
---
ANNOUNCEMENTS
ANNOUNCEMENTS
•

The Thomas Jefferson Band Boosters work very hard to raise the money it takes to make The Tee Jay Marching Vikings a great experience for our students at Thomas Jefferson High School. However, there are still financial needs in our program.

You can help make The Tee Jay Marching Vikings a great experience for its members by purchasing Fresh Fruits and New York Style Cheesecakes. Click on the link below to go to the Pee Jay's Fresh Fruit website to get more information and to place your order.

https://www.freshfruitorder.org/tjmarchingvikings/Organizations/LandingPage.aspx


•

55th Reunion Planning

is coming together!

Save the Date

September 15-17, 2017

•

I would like to invite you all to a show I'm in in Ashland, VA.

Susan Newbold

October 6th thru November 26th

Pathways to Awakening is a three-person exhibition including the works of Susan Newbold, Heidi Lewis Coleman and Stephanie Joyce. The works are meditative environments inspired by nature and sacred geometry. A variety of materials have been incorporated such as mylar, wood, Japanese rice papers, cut steel and Indian block prints. Working collaboratively, the artists' studio sessions began with meditation and yoga, which opened the flow of creativity and the artwork took shape and form. In the spirit of yoga (which means to "yoke" or join) a Coptic-bound artists book was created for the exhibition, each artist exploring new mediums and finding their own pathways to awakening.

Opening Reception | Thursday, October 6th from 5:30-8pm

At the Reception: Artist Talks at 6:30pm – All three artists will be speaking about their body of work and process.

•

LADY JEFF's

LUNCHEON!

Wednesday, October 26th

at 11:30 AM

It's been a while since we've had the opportunity to get together. Hope you can make the time to visit on the 26th before we all get too busy with the holidays.

Please email me at santonick1@live.com or call me at 804-694-0935 by October 23rd so I can let Sidney know approximately how many to expect and also I will know who to contact if our plans change. Thanks - looking forward to seeing all of you, Sue

Please join us

Wednesday, October 26th

at Padow's - Innsbrook

4120 Cox Road

Henrico, VA

804-965-6262

Want to learn more about Padow's Ham & Deli? Visit their website

•

Searching for

Missing Classmates

Planning for our 55th Class Reunion is well underway and dates, events, and venues will soon be announced. Of the approximately 300 members of the Class of 1962, 120 are considered missing. We are asking for you help in locating these Classmates.

In the center of the Menu Bar across the top of this page is the Missing Classmates selection. Clicking on this selection will bring up a complete list of all missing classmates.

How you can help find our Missing Classmates:

If you know any of these Missing Classmates or have any information about them, please follow-up and let me know what you find.

Select a group of Missing Classmates whose last name begins with the same letter as your first or last name and attempt to track them down. L

et me know what you find.

Once you find a missing classmate encourage them to visit www.tjhs1962.com and join the website.

Mike Floyd